Kuldmuna 2019 Conference: Youth Marketing
The Estonian National Festival of Creativity Kuldmuna will be accompanied by a conference for the first time this year. All speakers will talk about how to market and advertise to the young generation.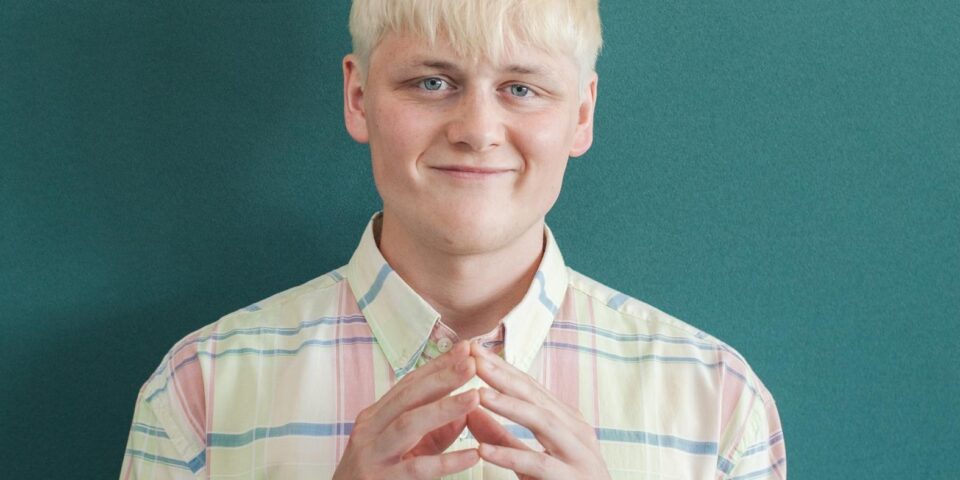 On the photo: Oobah Butler
Date: March 14th, 2019
Time: 10 am until 4 pm
Venue: Tallinn Creative Hub (Kultuurikatel, address: Põhja pst 27A, Tallinn, Estonia)
Language: English
Organizer: Estonian Marketing Association
The conference welcomes both Estonian and English speaking marketing managers, creative people, media planners, PR specialists, content creators, event planners and CEO-s of all ages – anyone who sees the youth as their target group.
On the photo: Anoorupa Bose
Moderator: Anoorupa Bose,
Creative Strategist at Tabasco (India/Estonia)
"In this digital age, it's useless to crack creative campaigns if you don't understand the technology to drive them. So I always combine creative ideas with analytics, market insights, realtime optimisations and media planning to maximise campaign ROI. When managing teams, I train my mates to adopt the holistic approach to marketing," says
Anoorupa
.
Anoorupa's former career includes working as creative director for Saatchi & Saatchi India, creative controller for Ogilvy Worldwide India and creative superviser at DDB India.
Topics / Speakers:
Solving Brief in 48 hours.



Maksimilian Kallhed, The Pop Up Agency (UK)

Maksimilian is a co-founder of The Pop Up Agency, a creative consultancy mostly known for solving briefs in 48 hours and traveling around the world. He has worked in over 55 countries with a span of clients ranging from governments, global brands, and advertising agency networks. His mission is to break the stereotypes of whom we consider 'creatives' and he believes this is done through inclusion. In 2018 Maksimilian was listed as one of top 50 male advocates for equality in marketing and media, globally. Maksimilian is often seen on stages at creative festivals, speaking about his mission and sharing insights on how the creative industry will benefit to involve everyone in the creative process.

WHY, HOW AND WHAT of Culture Building.
Spencer Heijnen, Culture Builders (The Netherlands)

Spencer's personal and professional mission is to help people, organizations and societies flourish. As a consultant, speaker and trainer he applies the latest positive psychology and contemplative science in a wide variety of contexts.

Spencer's mission is to make work better. As a consultant and speaker he works with organizations like McKinsey, TOMS Shoes and the Dutch National Railway services. Prior to becoming a trainer and consultant, Spencer was selected to be in the top 1% of applicants to the University of Oxford where he studied as a Clarendon Scholar and worked on large-scale social transformations. Spencer is also a member of the Dutch National Think Tank, co-founder of Collaction.org, the world's first crowdacting platform and teaches the science of happiness at the University of Amsterdam.

How to Bullsh*t Your Way to Number 1.
Oobah Butler, Vice Magazine (USA)

Oobah Butler is a filmmaker and writer. Over the past two years, his work has gone from quietly admired on VICE Magazine and The Guardian to being renowned globally, recently being interviewed in the New Yorker, profiled by Scott Simon on NPR and endorsed by individuals such as Turner Prize-winning artist Grayson Perry, WIRED Editor Nicholas Thompson and scores of other world-renowned journalists like Grace Dent, Marina Hyde and Joel Golby.

For the most part, his work uses comedy and absurdity to comment on the modern era. For example, after releasing his film and article in which he made the shed he lives in TripAdvisor's top-rated restaurant in London, Oobah dominated headlines globally in the climate of 'fake news', being interviewed on television stations all over the world. Singaporean parliament used his work as an example to inform new laws on fake news; The Washington Post penned a feature about his work. The likes of The Guardian and The New Yorker referenced it as a critique of online reviewing culture, while it was endorsed by the likes of NOMA chef Rene Redzepi and Observer food critic Jay Rayner.

Whether it's swindling his way as a fake jeans designer, Georgio Peviani, to the top of Paris Fashion Week like he did in his latest video – again gathering over 20 million views online – or sending fake versions of himself to be on TV around the world, his ambition is to explore different worlds in an interesting, contemporary way.

How to Co-Operate with International Influencers.
Eslimah, Grazia Qatar's Influencer of the Year 2018 (Qatar)

Eslimah is an internationally renowned fashion and travel blogger residing in Doha, Qatar, who has more than 259 000 followers. She will give advice how to co-operate with influencers on international level.

The Estonian Marketing Association (EMA), uniting marketing and advertising professionals, is the organizer of the annual Estonian National Festival of Creativity Kuldmuna (Golden Egg).

Kuldmuna takes place for the 21st year in a row and consists of 3 parts:

Conference (March 14th)
Award Gala (March 15th)
Afterparty (March 15th)
Participation fee
199 € + VAT
Members of Estonian Marketing Association
139 € + VAT

Further information and tickets:

Signe Kõiv
CEO
Estonian Marketing Association
+372 5023 456